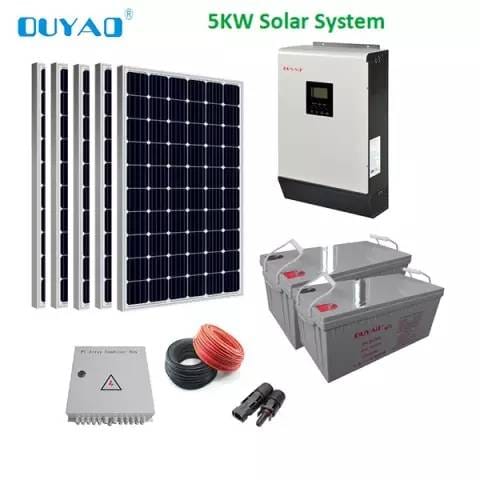 Now a day, the human race has invented alternative energy systems utilizing water, natural gas, wind, and solar power. Solar power is something free source of energy that can be alternatively used in place of other power systems that costs a lot for producing. But it needs some extra work to catch the solar power and convert it for the purpose of normal usage. There are the solar panels required to convert the DC voltage to AC and thus the power can be used properly. Because most of our home appliances are run with the AC and thus it needs to get converted.
Before installing the solar panels you need to remember something really useful for you. If you are installing solar inverters for your establishments then here are some facts to check before going.
Input current: The input current or current flow to the processing unit of the inverter is not matched with the required then there may be power loss. Such power loss may affect the processing unit of your solar inverter. This is the reason why you need to check the power-producing array whether it is losing power or not. If the input current is producing excessive power to the processing units, beyond its capacity then there might be some power loss that happens to your solar inverter.
Efficiency: The solar inverters are available with varying efficiencies. The efficiency can be calculated in a simple way of calculating the differences between the electricity are being converted and the loss of energy during the period. You need to check the efficiency before purchasing the solar inverters for your establishments. Efficiency to your solar powered device should always be taken care of, before purchasing it.
Start Voltage: Another important factor to consider before purchasing the solar inverters are the start voltage. The minimum power it needs to get started and act efficiently.
Maximum Output Current: The maximum output current should be calculated properly so that the minimum current required to trigger the devices such as breakers, fuses can be calculated easily. These are the devices protecting your inverter always.
Energy: Energy is required to be informed by your solar power instruments provider before purchasing it. Because, in the case of solar inverters where a battery or power storage bank is required to run the high-powered appliances while adequate sunlight is scarce, it is required to have more power storage to it. So, it is necessary to get the proper information about the right amount of power is required to run the device to its optimum usage.
Warranty Period: as these devices are almost one-time capital investments it is required to have a proper reputation of its sellers. If you are going to buy 12 A 6 string solar PV combiner, Mercury 1KVA Home UPS Inverter, Mercury 1.6KVA Pure sine Wave Inverter, 5 KVA Pure sine wave inverter system, Home Portable Solar Lighting System, you need to check once our website https://honjekexpress.com, where you will get the excellent combination of quality and reputation.